About me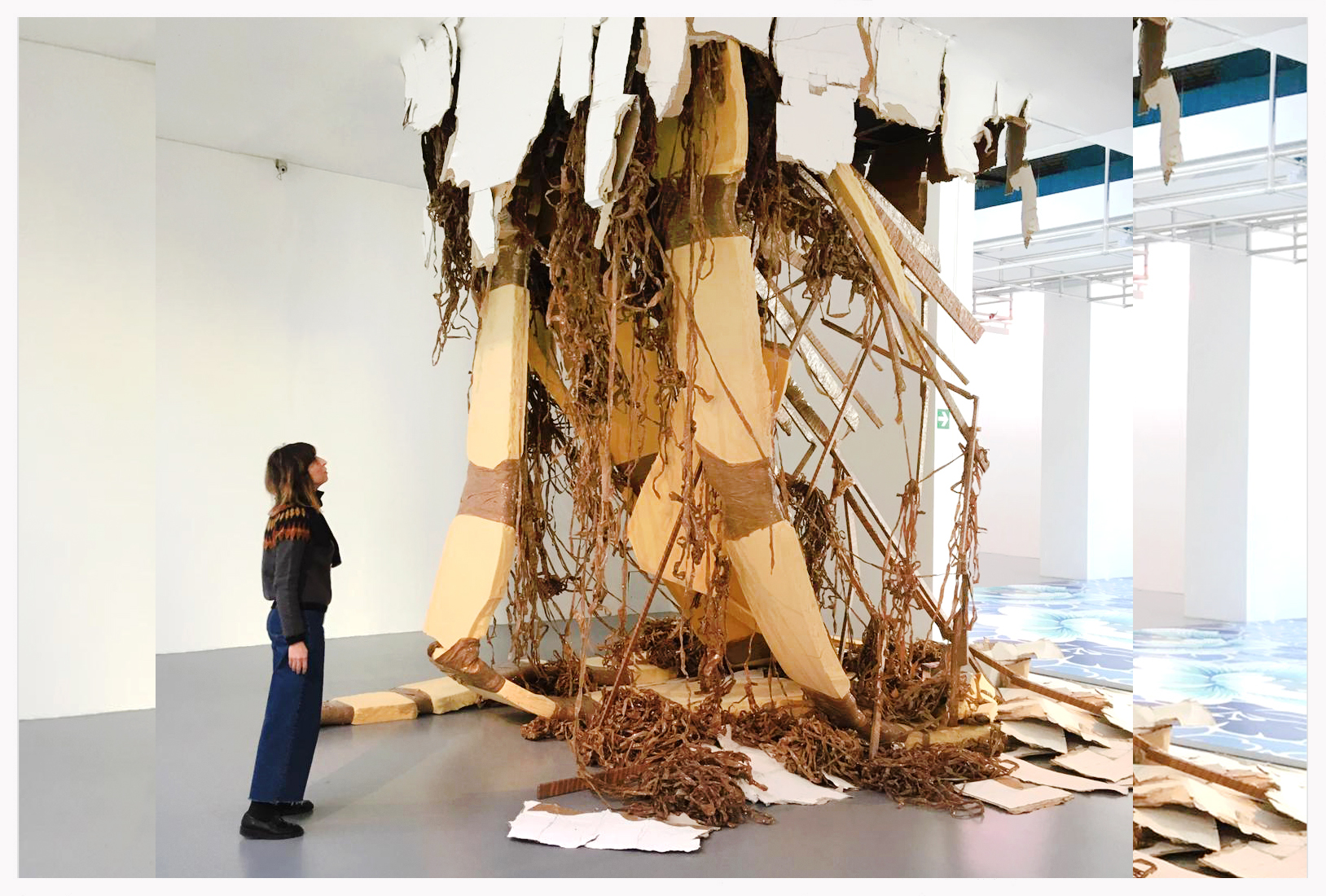 MICHELA SPATOLA
_______________________________

Born in Rome | Italy 1974
Since the summer of 2019 I'm living in Copenhagen.
Strong planning, organisational and problem-solving skills. I am able to work well under pressure (I love it!) in a fast-paced environment. I'm a self-starter and highly motivated individual. I'm a great communicator also with remote teams and able to form relationships with my colleagues quickly. Flexibility in working hours and holiday periods around peak times in the industry.
EDUCATION
_______________________________
Master Environmental geology, methods and case studies. University of Florence.
Bachelor Natural Science University of Florence – Natural Sciences, Mathematics and Physics.
Degree Artistic Florence State Art.
RESPONSABILITIES
_______________________________

Running the social media platforms, mainly Instagram, Pinterest, Tweeter and LinkedIn, on a daily basis. Set a social media strategy for growth, building the brand, growing the community and driving engagement. Work together with the brand marketing teams and regional sales teams to create an impactful marketing calendar across the region. Create relevant marketing tools including images, graphics, catalogues, banners and other promotional material. Create technical documentation and other technical product guides. Lead the graphic organisation of events and support smaller events happening in the different markets. To be ensure that the creative output is consistent and in line with social media objectives, with consistency across all creative touch points, and that concepts are aligned with the brand. Liaise with external agencies for web programming, translations and other work on demand.
PROFESSIONAL EXPERIENCES
_______________________________

Creative Designer UI
Landing page and cool professionally website, that explains the concept (and raise the visual identity for the company towards, users, future employees, stakeholders but also investors).
>> 08/2020 ongoing freelance
Collage Official – Copenhagen | Denmark collageofficial.com
Digital Graphic Designer
Production of brochures dedicated to collect all projects done and ongoing. Restyled the corporate website in consistency with the line of the studio. Creation of depliant about the new product designed by architects.
>> 11/2019 to 02/2020 freelance
Valrygg studio – Copenhagen | Denmark valryggstudio.com
Marketing Manager – Graphic Designer
Production and coordination – catalogues, brochures, adv, infographics, update corporate website by CMS, informational material, power point presentations, presentations, newsletters, shooting, trade fair set-ups, press office coordination and relationship with suppliers.
>> 06/2015 to 07/2019
Exenia part of Lumenpulsegroup – Florence | Italy exenia.eu – lumenpulsegroup.com
Graphic Designer
Production of brochures, booklets, catalogues, packaging, roll-ups, shelf talkers, adv, post-production, invitations, animated banners, exhibition preparation in Italy and abroad, interactive pdf.
>> 09/2010 to 05/2015
Amazingcreate agency for GE Oil & Gas – Florence | Italy
Web Designer
Look, layout, and features of a corporate website.
>> 05/2010 to 07/2010 freelance
Bluefactor – Florence | Italy bluefactor.it
Graphic Designer
Production of brochures, booklets, catalogues, packaging, adv, post-production, invitations, exhibitions, interactive pdf.
>> 11/2007 to 04/2010
Targetti Sankey – Florence | Italy targetti.com
Graphic Designer
Layout and creation of advertising spaces in the form of editorials published in "Il Sole 24 ore" newspaper and dedicated web area update to the agency on the newspaper's website; layout creation of sector magazines as "Made in Italy food" and "Services for Companies".
>> 04/2007 to 10/2007
Comunicazionediretta – Florence | Italy
Graphic Designer
Monthly layout "Work and Health", creation of vector illustrations for brochures, corporate identity, website update.
>> 09/2006 to 03/2007
Claimcommunication – Florence | Italy
Graphic Designer
Monthly layout "Rogate Ergo" and "Inside the Vatican".
>> 01/2006 to 07/2006
Libreria Editrice Rogate Ergo – Rome | Italy editricerogate.it
QUALIFICATION & SKILLS
_______________________________
I'm able keeping up with and lead multiple projects simultaneously. Ability to deliver against a marketing plan on time and on budget. Proficient user of Adobe Creative Cloud. Strong presentation skills using PPT. Knowhow in the maintenance of websites functioning on a CMS system. Experienced creator of brochures, catalogues, graphics and other marketing documents. Creating ideas and scripts for short movies, and working with a team to execute them. Confident presenter in front of groups. Know how to navigate between individual and team work. Experience with photography. Business trips.
Language ITALIAN mother tongue – ENGLISH comprehension, spoken and written LEVEL B2 + (Sidmouth College Devon – UK 2010 / International School Dublin – Ireland 2018 / Studieskolen Copenhagen – Denmark 2019 – 2020).
Informatics Rating system Windows 365 and macOS Catalina. Office package: Word, PowerPoint, Excel. Adobe Creative Cloud: Illustrator, Photoshop, Indesign, XD, Acrobat Pro, Lightroom, Premiere. Web management with CMS system, WordPress.
Tools Hotjar, Google Trends, Google Analytics, Loom, Buffer, Rebrandly.
Courses Social Networking; Fundamental of User Experience design; UX Landing pages design; Google Analytics & Google Tag Manager; Time management and productivity; Integrated Marketing Communications.
Other Free hand drawing various techniques. Manual capacity for mockup production. Modeling of plastic materials, ceramic. Photography and video.